Welcome to AgroCold
Alleviating Post Harvest Losses
Alleviating post-harvest losses is a critical step in ensuring food security and reducing waste. Proper storage and handling techniques help prevent spoilage, contamination and insect infestation, which are major causes of post-harvest losses. Improved transportation and distribution networks also help to reduce losses by ensuring that crops reach their destination in a timely and efficient manner. Additionally, educating farmers on best practices for harvesting, handling, and storing their crops can go a long way in reducing losses and increasing yields. AgroCold Ghana Ltd is helping to change the narrative by addressing post harvest losses to ensure that the worlds food supply is more resilient and sustainable for years to come.

Why Choose Us
Making your produce fresh and available
Our Mission is to provide smallholder farmers and local market women along the fruits and vegetables value chain with the best:
1.Pre-harvest and post-harvest advisory services.
2.Quality and marketability of perishable products through the use of energy efficient cold storage facility.
3.Establishment of premium market systems to connect smallholder farmers and local market women with Key stakeholders along the fruits and vegetables value chain at the best possible market price without compromising quality.
Core Values
Integrity

Honesty

Teamwork

Accountability

Diversity and inclusion
Our vision is to be the leading cold chain management support company through advisory, storage and marketing of perishable produce along the agricultural value chain.
AgroCold Ghana Ltd. offers a wide range of services to our valued customers, including:
Advisory services

We offer smallholder farmers with technical advice and training on value addition activities from input acquisitions to storage of their produce. We ensure close monitoring of smallholder farmers' activities to meet with global standards. Through a quick response channel, an Agricultural Extension Agent (AEA) is assigned to a farmer to interact daily using our Voice Over Internet Protocol (VoIP), and in urgent cases, the AEA visits the farmer to manage any case faced by the farmer. We provide new ideas on climate smart agriculture practices that farmers need to improve their agricultural productivity. Our advisory services cover a wide range of programs including selection of improved crop varieties, appropriate water management techniques and control of pests and plant diseases.

Storage services

We provide smallholder farmers and market women with energy efficient cold storage facilities that extend the shelf-life of produce and reduce post-harvest losses. Our cold storage facilities are locally constructed, affordable and easy-to-maintain. We have an on-farm cold unit called "e-cooler" and a market centred unit. Our market centred unit is air conditioned and its embedded with a wifi-enabled temperature regulator that regulates, provide optimum, accurate temperature and a real time alert throughout the day to maintain the freshness and quality of the produce. We operate using a pay-as-you-go model for smallholder farmers and market women to store with us on farms and at market centres.

Market linkage services

We establish premium market systems for our smallholder farmers and market women. Ready market is one of the major issues for small holder farmers leading to great financial losses. We help our clients to access ready markets to sell their produce on time, and at a good and appreciative price.

Financal Inclusion Model

We support smallholder farmers acquire the necessary farm inputs, technical assistance, and services to support their production. These financed farms are closely monitored to ensure the success of the production cycle while keeping the farmers in business
One-third of food produced for human consumption is lost or wasted globally. This amounts to about 1.3 billion tons per year, worth approximately US$1 trillion. Source "World Food Programme"
AgroCold Ghana Limited provides holistic cold chain management solution through agricultural advisory, cost-effective cold storage facilities and market linkages to reduce postharvest losses, climate change, and improve income of actors along the fruits and vegetables value chain.
Download Our Brochure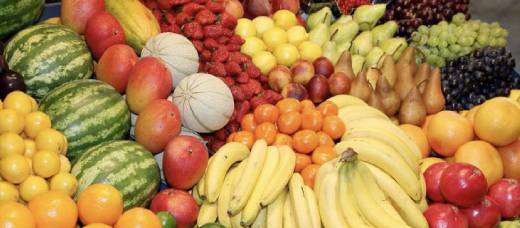 What We Do
IMPACTS
Climate Action

We are mitigating carbon footprint by adapting climate action plans to cut greenhouse gas emissions through farmer based determined contributions to promote climate action.

Improve Income

We help save your loses, improve yields and negotiate good prices to small holder farmers, market women and other customers to increase their income.

Create Employment

Unemployed youths, women and people living with disabilities have directly and indirectly benefited from our services and been employed.

Improve Nutrition

Our agronomic and post harvest advisory help small holder farmers to improve nutritional level, freshness and quality of their produce.

Insights
BLOGS & NEWS

Our Testimonials
What People Say About AgroCold Ghana

"AgroCold has done well. I will get you guys contracts. This is a simple technology. The traditional cold room technology costs above GHC 120,000.00. However, this your technology which is cheaper and simple serves the purpose. This is brilliant. I am very impressed, well done to the team. We can now have fresh vegetables all year round"
Dr. Frank Kwekucher Ackah
Farm Manager, University of Cape Coast Teaching & Research Farm

Event & Program

Media Handle Posts